[Solved] Can't Open SWF Files or Install Flash Player
Updated:
Adobe no longer supports Flash Player after December 31, 2020 and blocked Flash content from running in Flash Player beginning January 12, 2021.
As a result, SWF files can no longer be played in any major web browser, including Google Chrome, Mozilla Firefox, Microsoft Edge, Opera and Apple Safari.
SWF files won't open in SWF Player either. You get an information icon instead of flash content, because the latest version of Flash Player blocks any content.
If you try to install an older version of Flash ActiveX for use in a third-party flash player, you get the following error: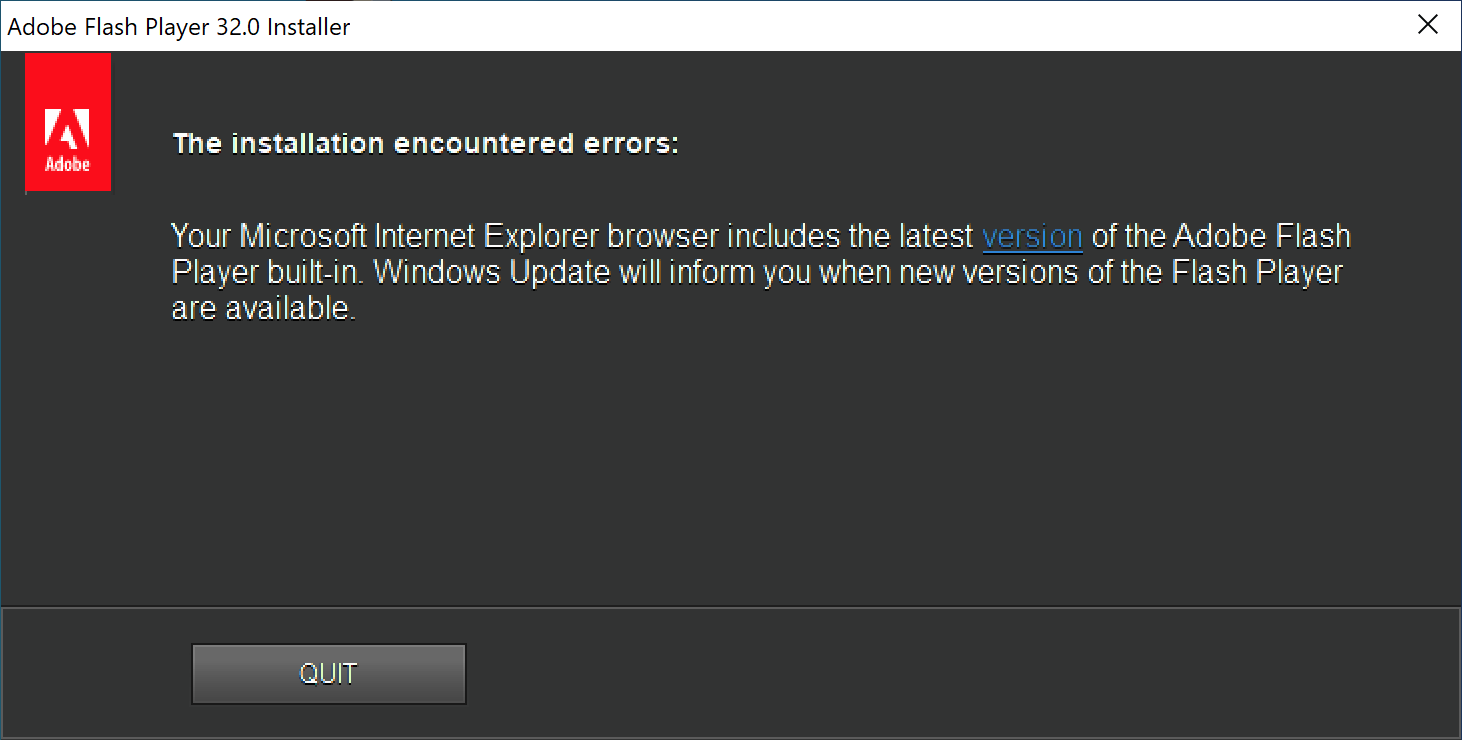 "The installation encountered errors:

Your Microsoft Internet Explorer browser includes the latest version of the Adobe Flash Player built-in. Windows Update will inform you when new versions of the Flash Player are available."
Then you can only Quit the installer and can't downgrade Flash Player.
Furthermore, recent Windows 10 update automatically uninstalls Flash altogether.
Solution: Follow this Flash Player Installation Guide to open SWF files.
---